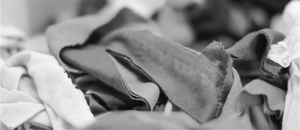 Are You Looking to Print on a More Sustainable and Recycled Garment?
We've partnered with Fairweather Johnson, a 100% recycled apparel brand to give our carbon footprint conscious customers an alternative when seeking a more sustainable garment to print on. Fairweather Johnson's process begins by collecting fabric scraps from factories and consumer waste and putting it through a process where the outcome creates yard used to knit fabrics. Their varied selection of blanks to print on include the following: short sleeve t-shirts, long sleeve t-shirts, tank tops, hoodies, sweatshirts, and sweaters. 
Want to learn more and speak to us about your printing needs? Get in touch and we will gladly get you started! 
---